Who We Are

Columbia County Choral Society is a non-profit performing arts choral group, based in Columbia County, with members and patrons from throughout the CSRA. We generally perform three concerts per concert season. Our mission is to pursue choral excellence while encouraging convivial fellowship and artistic growth among its members, and to enhance music appreciation by providing high-quality performances to the community.

---
Interested In Joining?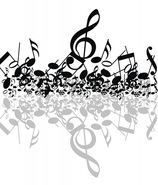 Come give us a try!


CCCS welcomes all singers for potential membership! Regular rehearsals are held each Tuesday from 7:00-9:00 pm at First Baptist Church in Evans, Georgia. Those who are interested in learning more about our organization are invited to participate in three rehearsals before deciding whether or not you would like to audition and join. Membership dues are $75.00 annually.
---
---
CCCS History
The CCCS began as a dream of Dr. and Mrs. J. Earl Williams, longtime residents of Evans, Georgia. Earl and Kathy loved music, sang in their local church choir, and wanted to see a community group formed that would provide an excellent musical experience. Dr. Williams contacted Jacques M. Kearns to assist in the formation of the choir shortly after Rev. Kearns' retirement from full-time music ministry. After several weeks of discussion and promotion, the first "get acquainted – what do you think" rehearsal was held at the First Baptist Church of Evans on March 4, 1997. There were more than 25 singers in attendance at the first rehearsal.

---
Contact Us
By mail, email, or telephone

Columbia County Choral Society
P.O. Box 1633
Evans, GA 30809
info@columbiacountychoralsociety.org


Artistic Director

Don Cleary, Jr., Ph.D.

email: clearydon@gmail.com


---

Board President 2017-2018

Suzanne Vest

email: suzanne.vest@gmail.com
---